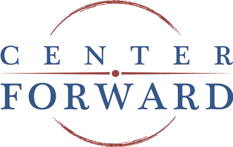 TO: Interested  Parties
FROM: Global Strategy Group
DATE: November 15, 2017
RE: POLL RESULTS:  Nationwide and in the battleground, voters favor Congressional bipartisanship
Global Strategy Group recently conducted a nationwide online survey among registered voters, with an eye toward independents and voters in battleground states, on behalf of Center Forward. Results indicate that voters are strongly supportive of bipartisanship efforts between members of Congress and want them to work together. They see Congress as dysfunctional on account of partisanship and are frustrated by the  ineffectiveness of government. Moreover, they say that they would be much more likely to vote for candidates who compromise and vote for bipartisan legislation. On issues of national importance, they want members of Congress to work to find compromise with those of the opposite party, ensuring positive results for  the American people.
With the partisan divide as strong as ever among members of Congress, the fact that this poll shows voters – not only nationwide, but also in critical battleground states – are more likely to vote for candidates who are willing to work across the aisle is pivotal as we head into the midterm elections. The results clearly demonstrate that for the Republicans to maintain control, or alternatively for Democrats to regain control, it is critical that each party's members are willing to work in a bipartisan fashion to get things done.
Additionally, with the emerging potential for Democratic takeovers in states like Arizona, Nevada, and Tennessee, it is essential candidates and lawmakers who want to win be bipartisan and willing to collaborate with members of the opposing party in a productive way.
KEY  SURVEY  FINDINGS:
Voters think Congress is dysfunctional and reject the suggestion that it is effective: Nationwide, 91% of registered voters claim "dysfunctional" describes Congress well, with over six in ten saying it describes Congress very well. Other adjectives voters believe describe Congress include "broken" (56% describes very well, 87% describes well), "ineffective" (54% very, 89% well), and "gridlocked" (50% very, 88% well). Adjectives least descriptive of Congress include "effective" (2% very, 13% well) and "functioning" (2% very, 18% well). And over eight in ten do not believe Congress "has America's best interests at heart" (82% does not describe well). Results among voters in battleground states and independents both nationwide and in battleground states are similar, with battleground independents' ratings being slightly more pessimistic.
Political frustrations center around politicians' inability to collaborate in a productive way: 41% of voters nationwide and in battleground states rank "politicians can't work together to get things done anymore" as      their top frustration with the country's current political system. Concerns over career politicians being in office too long and no longer understanding the needs of regular people follows (nationwide-­‐ 29% frustrates more; battleground-­‐ 30%). In particular, independents nationwide and in battleground states agree ("Can't work  together":  nationwide-­‐  37%,  battleground-­‐39%;  "career  politicians":  nationwide  and  battleground-­‐ 30%).
Voters are more likely to support Candidates who work across the aisle: Instead of a candidate who will stay true  to  his/her  principles  and  not  make  concessions  (nationwide-­‐  28%,  battleground-­‐  30%),  voters maintain that they would vote for a candidate who is willing to compromise to get things done (nationwide-­‐ 72%,  battleground-­‐  70%).  Further,  they  would  back  a  candidate  who  will  vote  for  bipartisan  legislation (nationwide-­‐ 83%, battleground-­‐ 82%) over a candidate who will resist bipartisan legislation and stick with his/her party (nationwide-­‐ 17%, battleground-­‐ 18%). Independents feel even more strongly: 86% nationwide and 88% in battleground states would support the candidate who is in favor of bipartisan lawmaking.
Across the country, voters agree that they want members of Congress to work together: Almost eight in ten (78% nationwide and 77% in battleground states) strongly agree. And nearly half also say they believe their members of Congress should work in a bipartisan fashion with others across the aisle (45% nationwide and 46% in battleground states). Independents feel similarly, with slightly more battleground independents strongly agreeing (49%).
Their constituents believe that members of Congress should work to find compromise on the big issues: The hot button topic of fixing health care rises to the top alongside the more practical—and perhaps even easier—task of building and improving roads and bridges, with over three quarters of voters (nationwide, in battleground states,  and  among  independents)  wanting  compromise  on both. Voters  indicate similarly strong interest in compromise on tax reform, education policy and school choice, the minimum wage, and immigration policy, as well. Reaching compromise on other issues like open internet/net neutrality is also important, though many voters are unsure about how they feel about the topic.
Congressional leaders of both parties have negative favorability ratings. 
Party Leadership Favorability

(%Favorable/%Unfavorable)

Nationwide
Nationwide

Independents

Battleground
Battleground

Independents

Nancy Pelosi
28/54
15/59
27/54
16/58
Paul Ryan
28/54
24/48
28/55
23/50
Chuck Schumer
24/37
15/38
23/36
13/41
Mitch McConnell
13/55
9/49
11/56
9/52
ABOUT THIS POLL
Global   Strategy   Group   conducted   an   online   survey   of   3,666   interviews   among   registered   voters,   including   2,039   nationwide   and   2,346  among  registered  voters   in   battleground  states  between  October   3   and   11,   2017.  Battleground  states  consisted  of   Florida,   New  Hampshire,  Virginia,  West  Virginia,  North  Carolina,  Pennsylvania,  Ohio,  Indiana,  Michigan,  Wisconsin,  Iowa,  Missouri,  Colorado,   Arizona,  Nevada,  North  Dakota,  and  Montana.  Voters  considered  to  be  independent  were  those  who  identified  as  independent  and   did   not   lean   toward   either   party   or   indicated   that   they   had   split   their   tickets   between   Democratic   and   Republican   candidates   in   recent  national,  statewide,  and  local  elections.
To download the full results, click here.