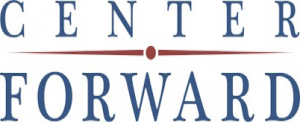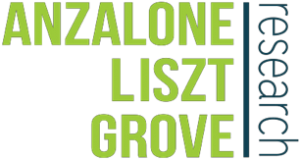 November 9, 2017
To: Interested Parties
Fr: ALG Research
Re: Executive Summary of Tax Reform Poll in 2018 Senate Battleground States
Center Forward recently commissioned qualitative research and a poll of voters in 2018 Senate battleground states on their priorities for tax reform, their views of the GOP tax plan, and messaging on both tax reform in general and on a reduction in the corporate tax rate. To download the results presentation, click here. Below are key findings from the research:1
Key Findings
These voters are split on the GOP tax plan and their views on it are very malleable. They currently support the plan by a 4-point margin (44% support / 40% oppose) with only 39% currently holding a firm position on it. As a result, positive or negative information on the plan can have a significant impact on their support.
Their top priorities for a tax reform plan is that it helps the middle class and ensures that the wealthiest 1% not pay less than they do now. Voters cite these two goals as what they most want to see from a tax reform plan. Nearly three-quarters (74%) believe the wealthiest 1% pay too little in taxes, including a majority of Republicans (56%).
They support a reduction in the corporate tax rate as long as corporate loopholes are closed in exchange. They oppose reducing the corporate tax rate from 35% to 20% by a 15-point margin (39% support / 54% oppose), but flip to supporting this reduction by 15 points if corporate tax loopholes are closed in exchange (52% support / 37% oppose).
They are deeply resistant to a plan that increases the deficit. Opposition to the GOP tax plan rises by over 20 points (29% support / 61% oppose) when voters hear the plan will increase the deficit, with strong opposition over four times the size of strong support (8% strongly support / 35% strongly oppose).
The most compelling messages focus on prioritizing the middle class, ensuring the wealthiest 1% pay their fair share, and not increasing the deficit. Of the ten messages tested on the most important priorities for tax reform, the four that tested best all reference at least two of the following priorities: middle class tax relief, ensuring the wealthiest 1% pay their fair share, and not increasing the deficit. While the deficit message did not test in the top tier among Democrats or Republicans, it was a top tier message among Independents.1 This memo is based on the results of an online poll conducted by ALG Research of N=802 likely 2018 voters in states with competitive Senate races. It was conducted November 2-5, 2017. It is also informed by an online focus group of 23 likely 2018 voters in Senate battleground states who identified as Independents or soft partisans and who had soft views on the GOP tax plan. This focus group was conducted October 17-19, 2017.
MOST EFFECTIVE MESSAGES ON PRIORITIES FOR TAX REFORM

% Who rank message as 1 of 3 most important (out of 10)

All Voters
Ind
[LOOPHOLES] The current tax code is riddled with loopholes that primarily benefit the wealthy and big corporations. We need to close these loopholes and use the money to provide tax relief to the middle class and reduce the deficit.
46%
48%
[MIDDLE CLASS] Tax reform must prioritize the needs of middle-class families by ensuring that most of the plan's tax relief goes to the middle class rather than the wealthy.
45%
39%
[FAIRER TAX CODE] Our current tax code is tilted in favor of the wealthy. We need to create a fairer tax code that requires the wealthiest 1% to pay their fair share and reduces taxes for lower and middle-class Americans.
44%
46%
[DON'T INCREASE DEFICIT] With a national debt that has surpassed $20 trillion, the American people can't afford tax reform that adds to the deficit. We need a tax reform plan that provides relief to working families without increasing the deficit.
34%
40%
The most effective messages for increasing support for reducing the corporate tax rate focus on helping small businesses and removing incentives for outsourcing. Of six the messages tested in favor of reducing the corporate tax rate, the most effective highlighted how such a reduction could help small businesses hire more workers and strengthen our economy. This message was especially effective among Independents, testing 13 points higher than the second-best testing message on reducing the corporate tax rate. The next best testing message on this issue focused on how lowering the corporate tax rate could reduce outsourcing and help companies create more jobs here at home.
TOP MESSAGES FOR REDUCING CORPORATE TAX RATE

% Very Convincing

All Voters
Ind
[HELP SMALL BUSINESSES] Small businesses drive our economy and our communities, and they deserve a significant tax cut. By reducing the corporate tax rate, we can allow small businesses to keep more of the money they make, which they can use to hire more workers and invest in innovation, leading to a stronger economy and more jobs here at home.
35%
38%
[REDUCE OUTSOURCING] America's tax code is extremely uncompetitive with the rest of the world, forcing more and more American businesses and good-paying jobs to go overseas to countries with more modern and competitive tax systems. We need to lower America's corporate tax rate to reduce outsourcing and keep jobs here at home.
30%
25%
Voters would prefer a bipartisan approach but messaging should focus on the substance of the plan rather than the process. While voters would like any tax reform plan to be developed in a bipartisan manner, they place much more importance on how the plan would impact them and the country overall. A message on the importance of bipartisanship got much less traction than those focused on helping the middle class, ensuring the wealthiest 1% pay their fair share, and not increasing the deficit.